Auto Repair
Give new life to your old or damaged vehicle with auto repair from 181 South Main St Barre, VT.
Using state-of-the-art tools and proven products, we restore your auto's appearance and performance.
From brakes, struts, exhaust, tune-ups, and wheel bearings to complete motor work... we do it all!
Stop in or call us for an estimate for your vehicle.
Mechanical Services
Vermont State Inspections (PASS OR FAIL. One time charge if brought back within 1 month of inspection date.) - $60.00
Transmission Flush - $169.95
Coolant Flush - $149.95
4-Tire Change over- Sm $65 Lg $75
4-Tire Rotation - $30.00
Alignments 2 or 4 wheel- $79.95
4 Tire Change on Rims - $45.00
Air Conditioning Recharge $122.95+
4-Tire Rotation w/ Balance - $45.00
Tire Disposal - $6/Tire
Labor Rate - $78.00/ Hour
Warranty Labor Rate- $88.40/Hour

*Minimum of $39.00 (1/2) hour for any vehicle diagnostics or repair work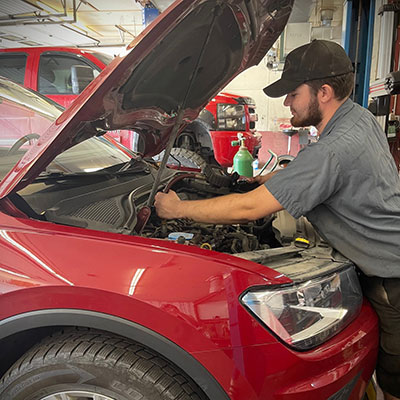 Undercoating
Our new undercoating provides eco-friendly, nontoxic, non-hazardous, and long-lasting protection! This product penetrates to the base metal and will not dry, crack, or wash off. This service provides 8-12 months of protection in most winter environments. This will not drip on your driveway or garage floors making unsightly stains.
NEW APPLICATION:
SMALL- $125.00
MEDIUM- $150.00
LARGE- $175.00
X- LARGE- $200.00
*Black fluid film available upon request for $15.00 surcharge*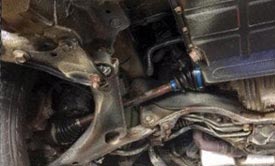 TOUCH UP APPLICATION:
SMALL- $50.00
MEDIUM $65.00
LARGE- $85.00
X-LARGE- $110.00